Last week, I asked about your thought on Cambridge's reopening plan. (Btw, as a sharp-eyed parent pointed out, I was wrong about 2-3rd grade lottery. If there are more kids interested than the two classes currently planned, the schools will offer space based on need.)
Here's what I heard back from you:
Your top worry seem to be the remote learning that will be offered to 4th graders and up, and some 2-3rd graders. Some felt the remote learning offered in the spring was less than impressive, others felt there's not much thought into how it'll be done in the fall. A number of other parents seemed fine with the school plan overall, saying it's the best that can be offered under the circumstance. A couple privately mentioned to me that they were surprised many teachers were very much against school reopening even though the governor supports it.
A couple of moms mentioned their interest in forming a group where one parent can watch a few kids so we can all get some work done while they do remote learning. While another mom offered to host playdate with kids so they can actually see each other.
Then I heard from Saebom SooHoo, a name from outside Cambridge, about Pandemic Pods, where a group of parents would hire e.g. a retired teacher. I supposed that'd be one way to address the question of remote learning quality. I mentioned to her I haven't heard that from the moms I know, but perhaps you have. Saebom has more to say about Pandemic Pods and social justice below.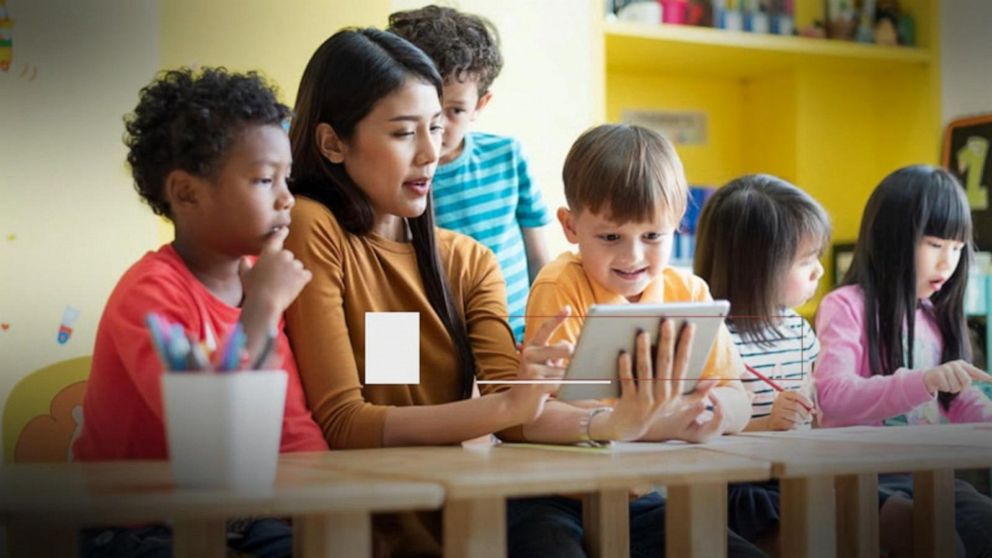 I grew up in Oakland and went to inner city schools. We had year-round elementary schools, so all the kids can actually fit into schools. So I can relate to the points she raised. But I'll let her speak and you can make up your own mind.
About Saebom: I am a stay-at-home parent (hate the term "stay-at-home, aren't we all "stay-at-home" now?) of three kids, two elementary-aged and one toddler. My partner has been working from home since March. I live in an economically privileged town with a median income of $100,000, where according to Zillow the median home price is $1.2 million. I think many of you live in similar towns (correct me if I'm wrong?) and are in stable households where at least one adult has a job/income, is college-educated, and are not under the threat of domestic violence or food deprivation. This is the audience I am thinking of as I write.
You've probably been approached about joining a pandemic pod; a group of kids, likely fewer than 10, who gather every day in a shared space with a paid teacher, to learn from the remote learning curriculum. I have been asked. And I had a very hard time responding.
Education is already flawed in this country, riddled in economic and racial inequalities, I don't want to add to the disparities. Even though racial segregation in schools became unconstitutional in 1954 via Brown v. Board of Education, they're still racially segregated, especially in Boston, a city that is essentially racially segregated.
I cringe when I think of Boston's desegregation history where in 1974 a district court judge ruled that the Boston School Committee had deliberately segregated the city's schools, creating one system for blacks and another for whites — separate, unequal and unconstitutional. I wasn't alive when the city tried to desegregate by busing 18,000 black and white kids to schools outside their neighborhoods, but I've seen photographs of white parents throwing bricks at buses filled with black kids, holding signs saying "We won't go to school with Negroes", and far worse. To me pandemic pods feel like a step in that direction.
In talking with friends about pandemic pods, and following parent chats on facebook, a lot of parents rationalize: "Rich people, and people with means, are always going to do what they think is best for their kids. This is just another version; like sending kids to private school." I don't agree. I want us to fight, to work with school officials and parents to make sure that our schools reopen in a way that is safe for our children, teachers and staff.
I don't see podding as safer or better for kids than sending kids to school. It is not practical to think you can know exactly where other students and the teacher have been; who they interacted with, where they have gone. Not every surface can be sanitized in a private home, you still wouldn't know what your children are touching every second of pandemic pod school.
And I don't think podding is like sending a child to private school. When you pull a child out of public school a district loses local, state and federal funding for each child who disenrolls from the public system. Who wants to play into Education Secretary Betsy DeVos's plan to privatize education?
In the new podcast Nice White Parents episode two tells how in 1957, three years after Brown v. Board of Education, the Board of Education kept Black and Puerto Rican students segregated in what were sometimes referred to as ghetto schools, schools that were often just blocks away from white schools. They sent black and Puerto Rican kids to school in shifts because schools were so overcrowded! This is the history of inequality and segregation I'm talking about--things that actually happened, things that we cannot repeat.
New Poll:
What are your thoughts on pandemic pods?
If you have joined or started one, what will it look like: who is leading it, where and how long do you meet for?