MIT Superheroes Ball
Saturday 2/03, 2pm - 4pm, Morss Hall Walker Memorial, Memorial Drive, Cambridge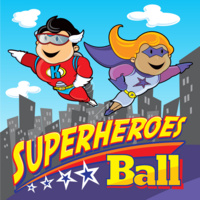 Grab an MIT friend to go with!

Boom! Bam! Pow! Zap! Calling all
Superheroes! Welcome to the Superheroes Ball where everyone is a Superhero! Make your own cape and Superhero cuff; get your own Superhero Mask with our Superhero face painter; make your own comic book; meet Superheroes in our Community (police, firefighters, EMTs); get your photo taken with a Superhero!; snack on Super Pebble Pops; recall your favorite Superhero theme songs; watch Superheroes of music and dance with the MIT Marching Band, MIT Acapella Group & more! Tim the Beaver officiates as the official Superhero mascot-of-the-day! Fun for the whole family!
Posted by Dee T.