Kids in The KITCHEN
Saturday 3/24, 10am - 6/23, 11am, The Boston Public Market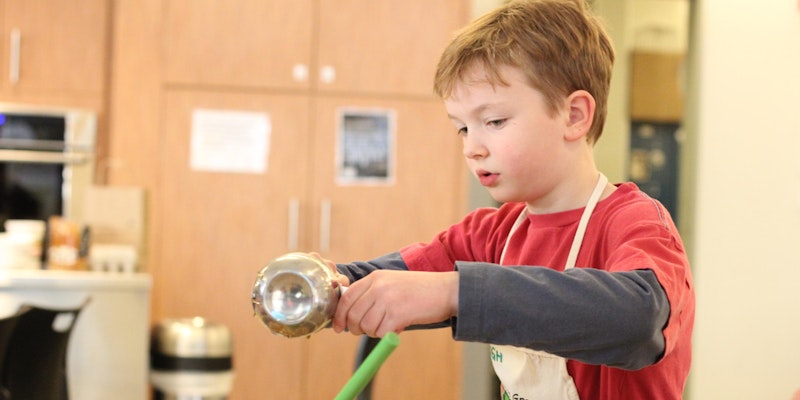 Join us in The KITCHEN for a series of cooking classes for kids ages 6-12 to learn about local food and the journey it makes from the farm to the table. In these hands-on classes, kids explore and taste the seasonal bounty of the region through the local vendors of the Boston Public Market.

March 24 – Learn what farms do during the winter months to prepare for spring and make a seasonal veggie stir fry with Jen from Siena Farms.
April 7 - Learn about Asian flavors and traditional noodle techniques with Noodle Lab founder, Audrey.
April 18 - Make pasta from scratch with Chef Avery from Nella Pasta.
May 5 - Spring is here! Learn about Spring on the farm with Jen from Siena Farm.
May 26 - Create flavorful fish tacos and learn all about different fish species with Chef Cleo and Red's Best
June 2 - Learn how to utilize veggies to make a fresh, flavorful meal with Shadeah from Stillman's Farm.
June 23 - It's time for ice cream!! Learn how to make fresh ice cream from scratch with Betsey from Crescent Ridge Dairy.

These classes are held in collaboration with vendors in the Boston Public Market and are taught by market vendor cooks or farmers who tell first-hand stories about where the ingredients are sourced and how they are grown/made.

Classes will be held on the Saturday mornings from 10:00 am to 11:00 am:
Posted by Dee T.