MLK Cambridge Day of Service 2020
Monday 1/20/20, 2pm - 5pm , CIty Hall and other locations in Central Square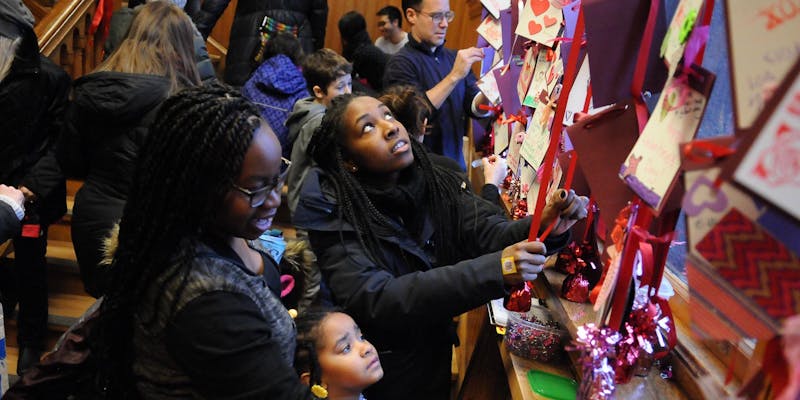 MAKE MLK DAY A DAY OF SERVICE FOR THOSE IN NEED IN THE CAMBRIDGE COMMUNITY AND BEYOND

Annual Cambridge Day of Service organized by Many Helping Hands 365 to honor Dr. Martin Luther King Jr. The event is FREE and open to the public.

All ages are welcome to help with projects that benefit children, teens and adults in need. Join us for an afternoon of hands-on service projects! Make fleece scarves and blankets for homeless children and adults. Make Valentines for elders and veterans. Sort food, winter clothing, books and toiletries for people in need and more!

Come spend an afternoon making a difference in the lives of others.

Don't come empty handed! Please ring a can of food to help stock our city food pantries, gently used winter clothing to donate or a children's book for someone in need.

We need everyone's helping hands!

Many people. Many needs. Many Helping Hands.
Posted by Rebecca X.