Better Marriages > Does marriage counseling work?
Does marriage counseling work?
Stats
30-40% of couples who go to counseling report significant improvement, and half of those relapse. However, there are some therapies that are twice as effective and report much lower relapse.
Causes
On problem is that couples wait on average 6 years after problem starts to go to marriage counseling. By then there could be so much negativity or each person is so entrenched in their position that it's harder to repair the damage.
So if you're thinking about marriage counseling, go early for best results. It can help couples get the most out of their good marriages, not just to fix broken marriages.
Some critics also think that marriage counseling lack solid research in their approaches.
Solutions [ Books | Articles | Activities ]
The good news is that there are at least a couple of types of marriage counseling that report much better results.
1) John Gottman (see book below) is famous for predicting whether a couple will stay married with 91% accuracy. His view is that while many standard therapies teach active listening as an important component, his research shows that most successful couples don't use these techniques. He claims the therapy he's developed based on his research has 2x the success rate of standard approaches.
2) Emotionally Focused Therapy pioneered by Dr. Sue Johnson (see book below) has been shown in multiple studies to be 75-85% effective with lower rate of relapse, as reported by Time and NY Times. She views a marriage as an emotional bond, and sees recurring fights as caused by one or both parties feeling insecure about their bond.
Finally, most couples in crisis that choose to stay married find that they are much happier in 5 years. So hang in there!
Books for "Does marriage counseling work?"
The Seven Principles for Making Marriage Work
By John Gottman, Nan Silver
Review
1) The thing that makes the book so good is that it is based on rigorous, scientific research (you know, set up an experiment, collect data, look for patterns in the data without inserting your own preconceptions and report it). Although I found that most of Dr. Gottman's findings were not particularly surprising, I still found the book to be extre...
more
Hold Me Tight: Seven Conversations for a Lifetime of Love
By Sue Johnson
Review
1) My wife and I used to fight like cats and dogs (and she is born in the Year of the Dog). At one long drawn out stage, it seemed an unspoken understanding between us that this was the nature of our relationship and we were resigned to it - some highs and many unsettling lows.... Hold Me Tight illuminates for me more clearly how changing myself...
more
Activities for "Does marriage counseling work?"
Look for marriage counselors near you
There are a lot fewer marriage counselors than individual therapists. The Psychology Today site has good bios on each therapist and their areas of speciality.
Articles for "Does marriage counseling work?"
How to Choose a Good Couples Therapist
"It's widely acknowledged that couples therapy is the most challenging. " according to many therapists. This article gives you good guidelines on choosing therapist: pick those who primarily does couples therapy rather than individual therapy, and has training in evidence-based therapies.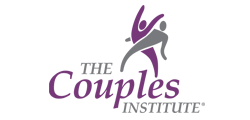 How to Get the Most From Your Couples Therapy
A more in-depth article by a well-known therapist, who found that most couples approach therapy expecting that they will describe their distress and somehow the therapist will assist them to create a better relationship. She instead believes couples should create their own individual objectives for being in therapy, and the therapist will help them get there.
She also talks about how a common yet unproductive pattern in couple's therapy is making the focus be whatever problem happens to be on someone's mind at the moment. This is a reactive (and mostly ineffective) approach to working things through.
5 Principles of Effective Couples Therapy
UCLA psychologists published a major review of over 40 years of research on couples therapy where they synthesized the approaches of the most successful methods of intervention. Couples can benefit when they receive treatment that follows five underlying principles:
1) Creating a more objective view of the relationship - rather than continuing the blame game.
2) Modifying dysfunctional behavior.
3) Helping the couple to expresses their true feelings and needs to each other
4) Improving communication
5) Promoting strengths
Websites for "Does marriage counseling work?"
Related topics